Our capability - SHM Plastic Mould Factory specializes in designing and constructing plastic injection moulds. We have established a complete follow-up service system and ensure quality service to our customer. SHM Mould is your complete one-stop source for injection molding and product developing services. SHM Mould's strength lies in the supply of the complete systems ranging from designing solution to finishing mould, through to sampling or  production of parts for pilot series or mass production. SHM Mould offers the customers advanced process technology and machines by the state-of-the-art equipment. The use of high-performance machining technology and equipment allow us to constantly perfect our goals.
The Cost – We use the highly effective and strict enterprise cost management to control the overall cost. We are fully confident about our overall cost control,and ours service mission is"offer more reasonable and competitive price".
Lead Time – We adopt scientific mold-making system to guarantee delivery on time. We guarantee the high quality mould and product for our customer with high-tech&performance equipments and test instruments.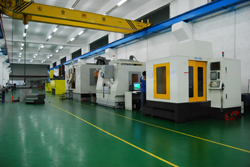 Experience - With over 8 years of experiences of mold design and manufacture, we can provide our customers with valuable suggestions from the beginning of quotation to the finish of products, so as to perfect customers' projects.
Location - We are located in Shenzhen, China, which is the economic center of south China and next to Hong Kong. It attracts numerous local senior engineers and skillful technical talents.