Shun-Hong company has established a compet quality system to ensure quality and maintenance of mold and product.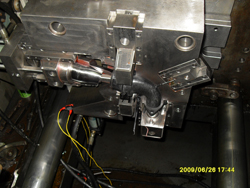 Quality Control: We implemented ISO9001 quality certification system, we use 3D visual inspection equipment, and we have professional testing, and measurement standards required by ISO9001, we have a drawing of copper working electrode auditing test, EDM testing to complete mold testing and pre-shipment test.
Our quality target is to pay attention to every detail of product quality . "Pursuit improvement and strive for perfection" is the common goal of all our staff, who understand what customers concern most, and care about most, our company enjoys a good reputation among mold industry, so we will continue to innovate and improve the quality of our company's molds.